It's officially October, can you believe it? What does October mean to you? To me, it's about falling leaves, carving pumpkins, eating pumpkin flavored everything and picking out a bomb-ass halloween costume!!
These days, it's apparent that halloween trends are shifting toward comfort and practicality. There has been a huge resurgence of adult onesies. Dinosaurs, unicorns, penguins, minions, you can seriously find whatever you want these days! And the best part about onesies? They are warm and comfy!
If your halloween day is spent in a more formal environment, a onesie could be totally out of the question. That's why I pulled together some totally realistic halloween outfits you can wear in the day or night. Some are tees, some are accessories and some are tiny dresses. Lazy or not, there's an outfit for everyone here! Pick your favorite and rock it this halloween!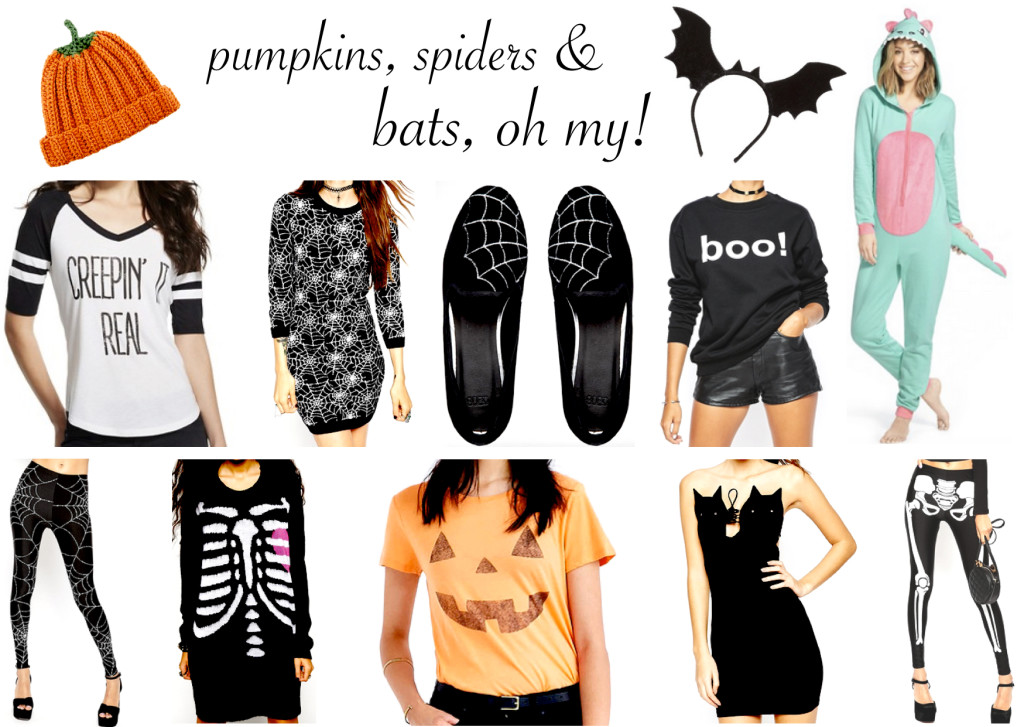 shop the wearable halloween trends:
pumpkin beanie ($18) / bat wings headband ($6) / creepin' it real tee ($13) / cobweb patterned dress ($63) / cobweb slipper flats ($45) / boo! sweatshirt ($45) / dino one-piece ($48) / cobweb printed leggings ($33) / skeleton sweater dress ($63) / pumpkin tee ($29) / cat dress ($45) / skeleton leg leggings ($33)