Would you love getting sparkly jewelry delivered to your doorstep? Yep, thought so! If you haven't already, it's time for you to check out Rocksbox! (Use the code chelseabff5 to get your first month free!!)
Returning a set of jewelry is always bittersweet, but I'm always excited to see what I get next from Rocksbox! Lately, I've been lucky enough to get a lot of new designers and styles in my boxes that I've never tried before and my July Rocksbox was no exception! I've been getting a ton of use out of every piece. Before I dig into the details, here's what Rocksbox is all about…
---
 How it works:
1. BECOME A SHINE INSIDER ($19/month)- Take the style survey and add items to your jewelry Wish List.
2. GET 3 PIECES TO WEAR ON LOAN- Each piece is hand-selected for you based on your style and specific requests. Wear your pieces as much as you want!
3. RETURN ANYTIME TO GET 3 NEW PIECES- Return your Rocksbox pieces anytime and as often as you like. Every set has 3 pieces of designer jewelry, worth an average of $200 per set.
---
Check out my July Rocksbox: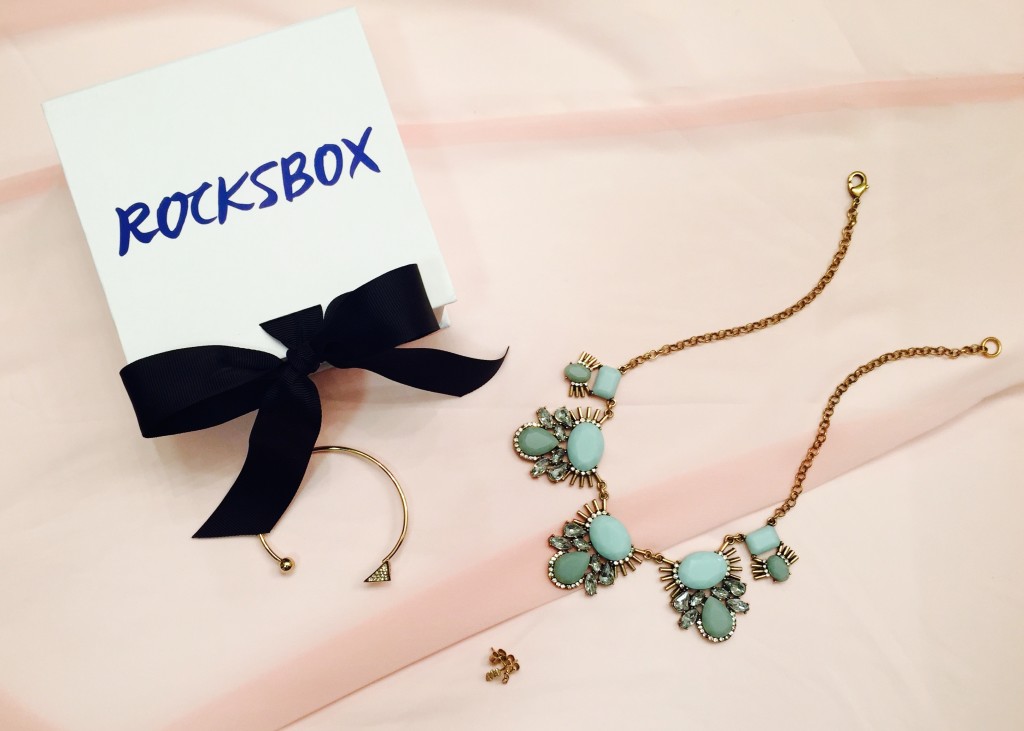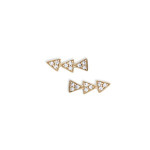 Melinda Maria Cece Triange Stud Earrings (retails at $68, member price is $54)– These three triangle spiked earrings are the perfect mix of edgy and dainty! I love the small sparkle that fills each triangle and the slight curve of the stacks that give an interesting spin to these long studs. These Melinda Maria studs are amazing quality and add an extra layer of sparkle to your everyday outfit.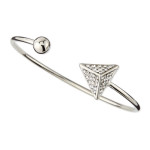 Jules Smith Cage Arrow Bracelet in Gold (retails at $38, member price is $30)- although the silver is pictured to the left, I received the gold bracelet in my rocksbox. You all know I love a good arm stack and this dainty gold cuff perfectly complimented almost all the bracelets in my jewelry box. The gold color is soft. I love mixing it with darker golds, my other arrow cuffs and more! The color and sparkle make this cuff super versatile and easy to where!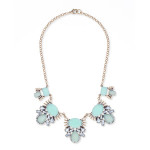 Urban Gem Paisley Necklace (retails at $64, member price is $51)- Can a girl ever have too many statement necklaces? Never! This intricate, tonal necklace is unlike most in my collection. I tend to go for bright, multi-colored necklaces. So I found this soft, mint, beauty was a breath of fresh air! I tended to let it shine on it's own by pairing it with a simple white or grey tee. It is a great way to dress up a casual outfit!
---
And that wraps it up for this month's box! Are you like me and can't get enough of Rocksbox? Try checking out last month's set of jewelry, June RocksBox Review.
Still want more? Sounds like you are ready to get your own Rocksbox! Go to Rocksbox and use code chelseabff5 to get your first month FREE! Enjoy! And don't forget to share your thoughts on my Rocksbox jewels in the comments below!