Culottes seem to be sprinkling the outfits on my instagram feed and the pages of my favorite magazines lately. You know what that means right? The culotte trend has officially gone mainstream!
Culottes are quickly populating the racks of my favorite (affordable!) stores and I'm here to tell you… You need a pair for fall! Some of you might be thinking…. are they pants? is it a skirt? Well that's my favorite thing about culottes, the versatility! They come in all sorts of fabrics, prints and colors.
Going casual? Perfect, they are loose, comfortable and can be paired with a tee and denim jacket. Or check out these Madewell culotte jeans. These were made for a fall day playing in the leaves.
Or maybe you have a wedding to go to? Instead of going the traditional dress route, try a culotte jumpsuit on for size. I picked out a few polished, strapless jumpsuits below that would look amazing with a statement necklace and heels. This is a sophisticated evening look that's guaranteed to stand out at your next get together (in a good way)!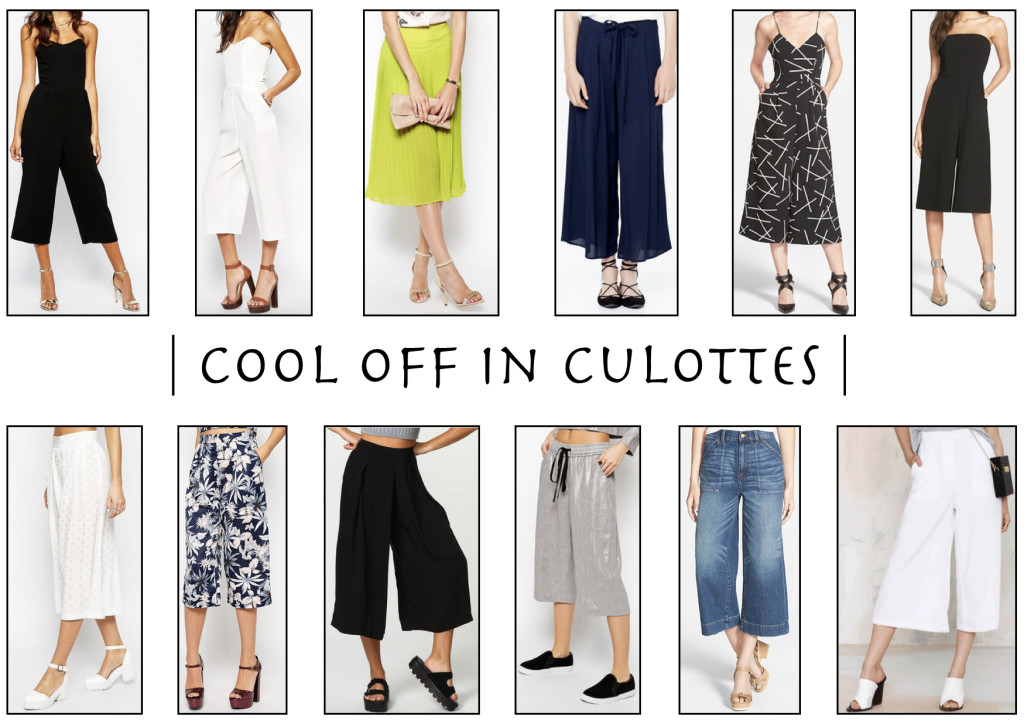 shop the culotte trend:
black culotte bandeau jumpsuit ($19) / white culotte strapless jumpsuit ($37) / green pleated culottes ($34) / soft navy culottes ($70) / printed culotte jumpsuit ($180) / black strapless culotte jumpsuit ($73) / white spot jacquard culottes ($34) / tropical print culottes ($41) / black pleated culottes ($15) / metallic drawstring culottes ($56) / culotte jeans ($128) / solid white culottes ($58)