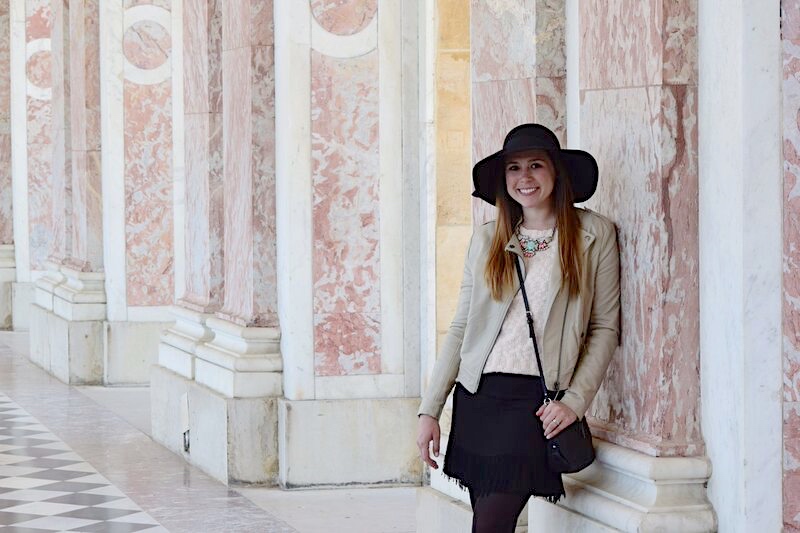 Paris might be the most magical place in the world. With the Eiffel Tower sparkling in the moonlight, champagne and macarons served with every meal and of course the pink marbled walls of the Palace of Versailles, what's not to love? We've seen quite a few castles in our travels around Europe and the Palace of Versailles is by far the grandest we've laid eyes on!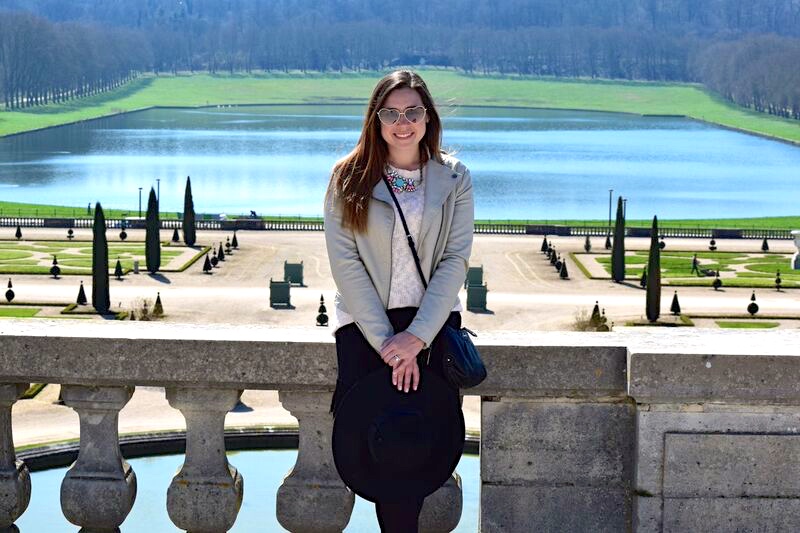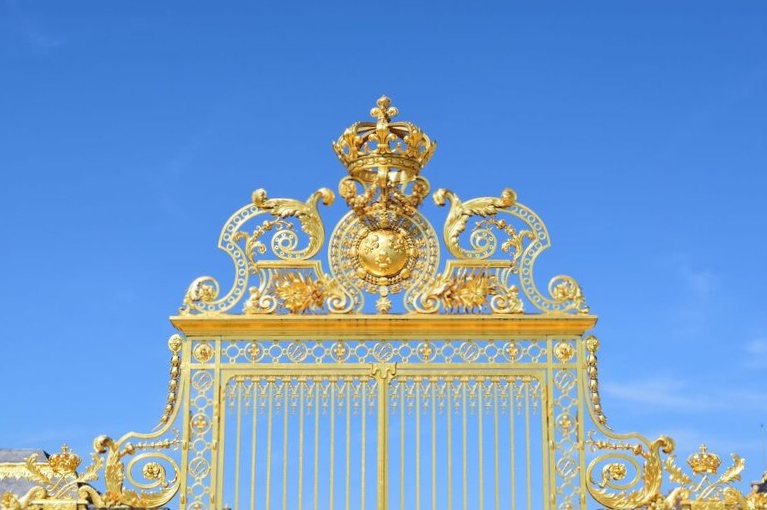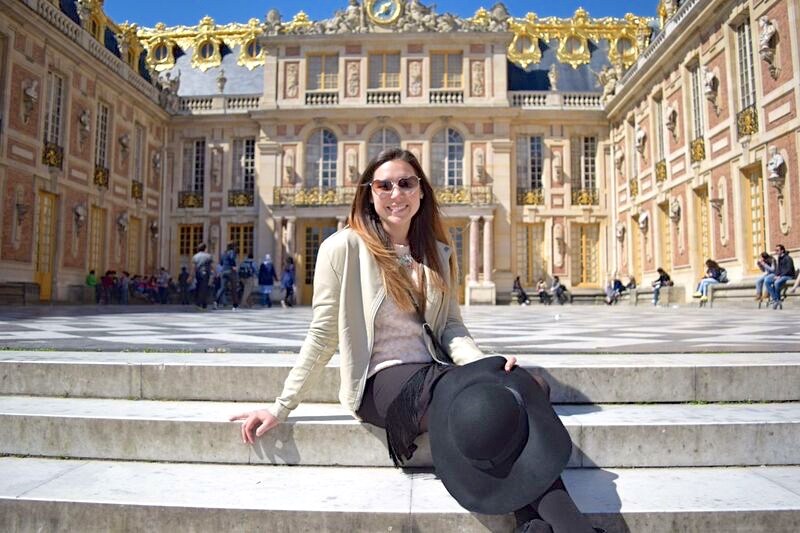 The grounds were absolutely massive! We spent the whole day wandering around taking pictures and admiring the views. We even got lost at one point! The landscaping was done impeccably, with every swirl and shape perfectly trimmed and ready for a photo op! I love picturing French royalty walking out on their terrace and taking in this view every morning. It was completely breathtaking!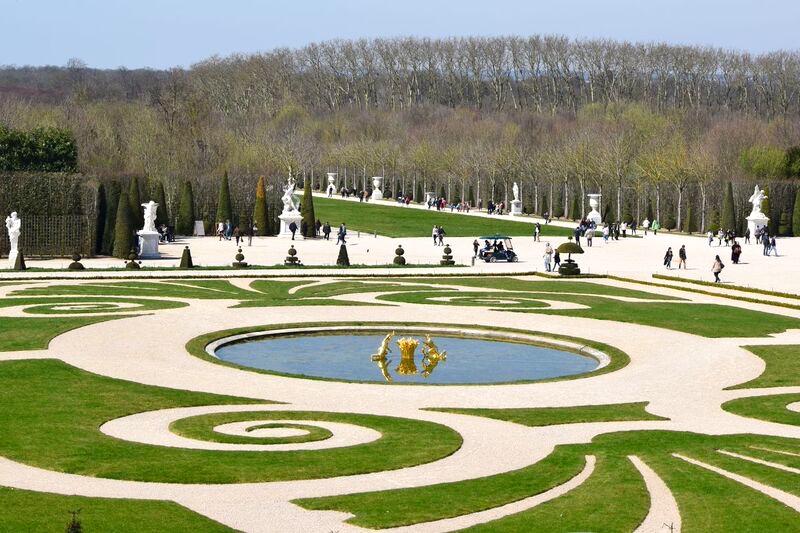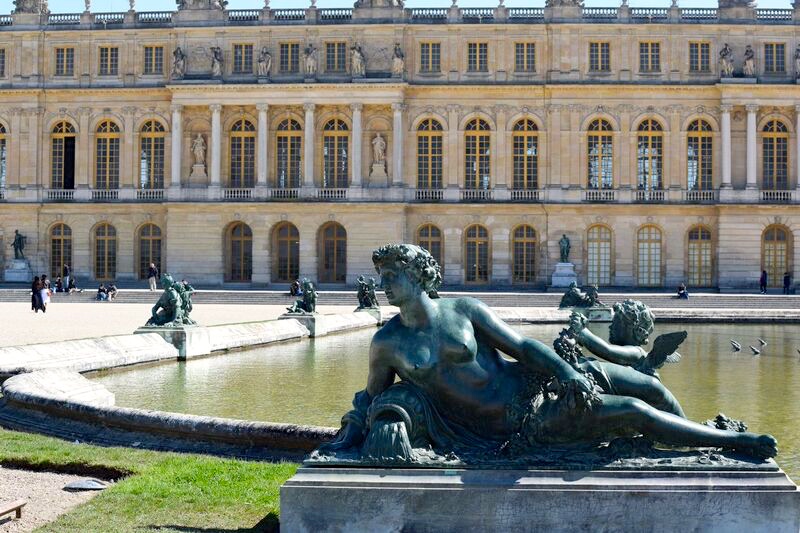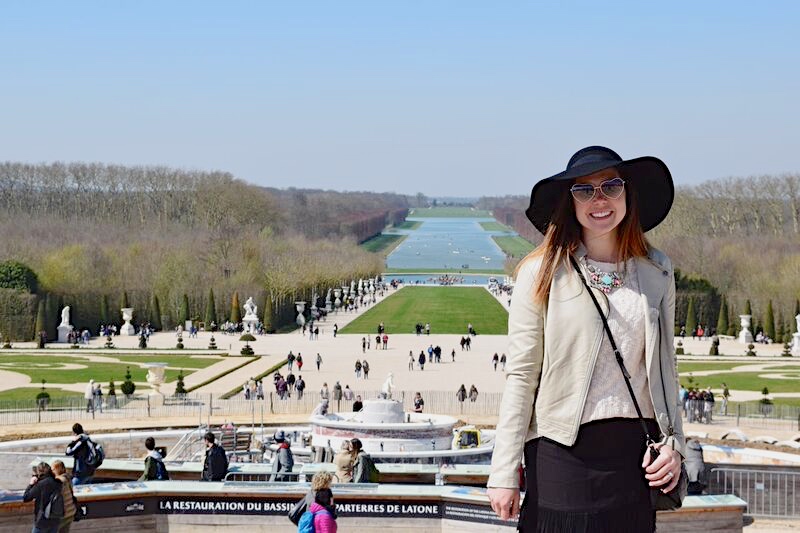 We were not only shocked by the sheer size of the palace, but also by the whole "campus" of Versailles. There were restaurants and cafes (with wifi!), bicycles and boats to rent out and even tourists driving around in golf carts! If you have good eyes you might even be able to spot a couple in my pictures. We spent the whole day exploring, but you could easily spend a week or more at the palace without getting bored! Check out my pictures and share your favorite traveling memories in the comments below!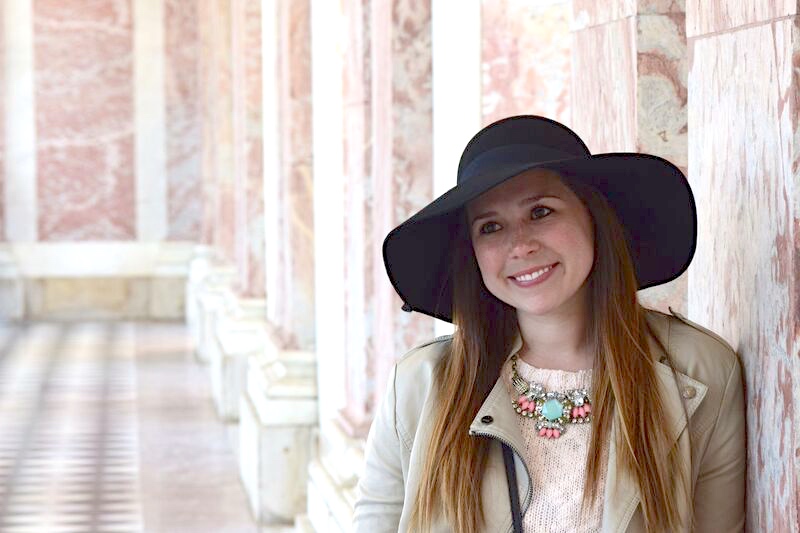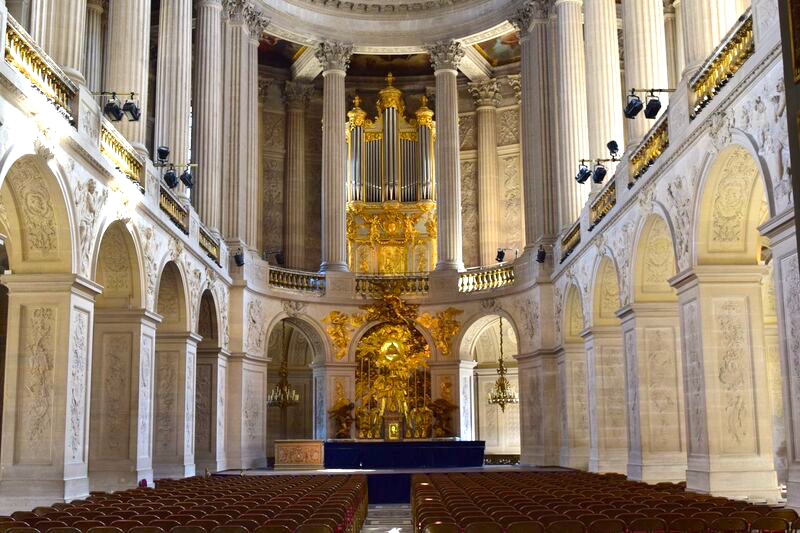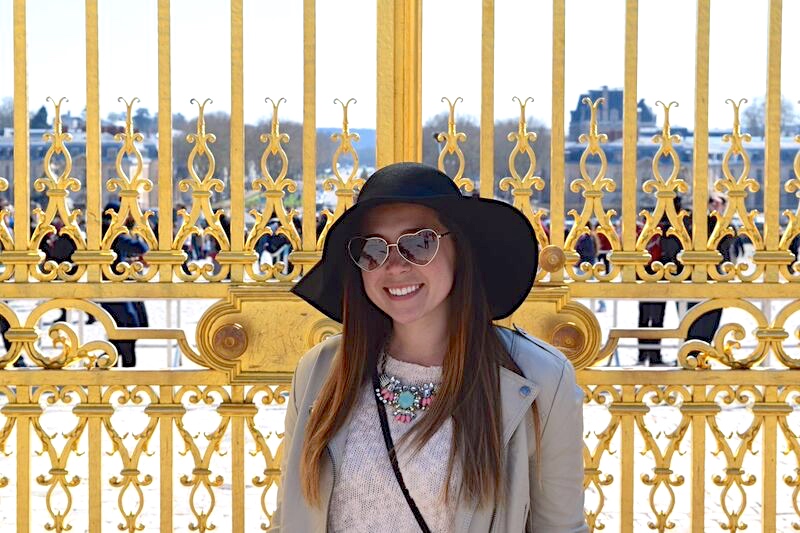 shop my Palace of Versailles look:
Pink Textured Sweater ($20) / Tan Leather Jacket- similar here ($197) / Black Fringe Trim Mini Skirt (on sale for $20!) / Black Floppy Hat ($28) / Suede Booties- similar here ($98) / Coach Crossbody ($175) / Statement Necklace ($26) / Heart Sunglasses ($12)