School is in session and back to school sales are in full swing! It's time to channel your inner school girl! I love all the tartan, plaid and varsity trends that are sprinkled in the windows this fall! This adorable trend makes me feel youthful and ready to tackle fall.
There is so much to love about the varsity trend. The huge numbered graphic sweaters are preppy and laid back at the same time. Plaid miniskirts and knee-high socks are a classic must have for fall. These adorable versatile backpacks are perfect for toting around your essentials, go classic with leather and tassels or modern with black nylon! Ankle booties and tasseled loafers are the perfect accessories to polish off your head to toe look! And don't forget fall 2015's most popular layering piece, the bomber jacket! I particularly love this striped one from Forever 21 at only $21!
Go ahead and embrace the varsity trend this fall, I've pulled together all my favorites below! Happy shopping!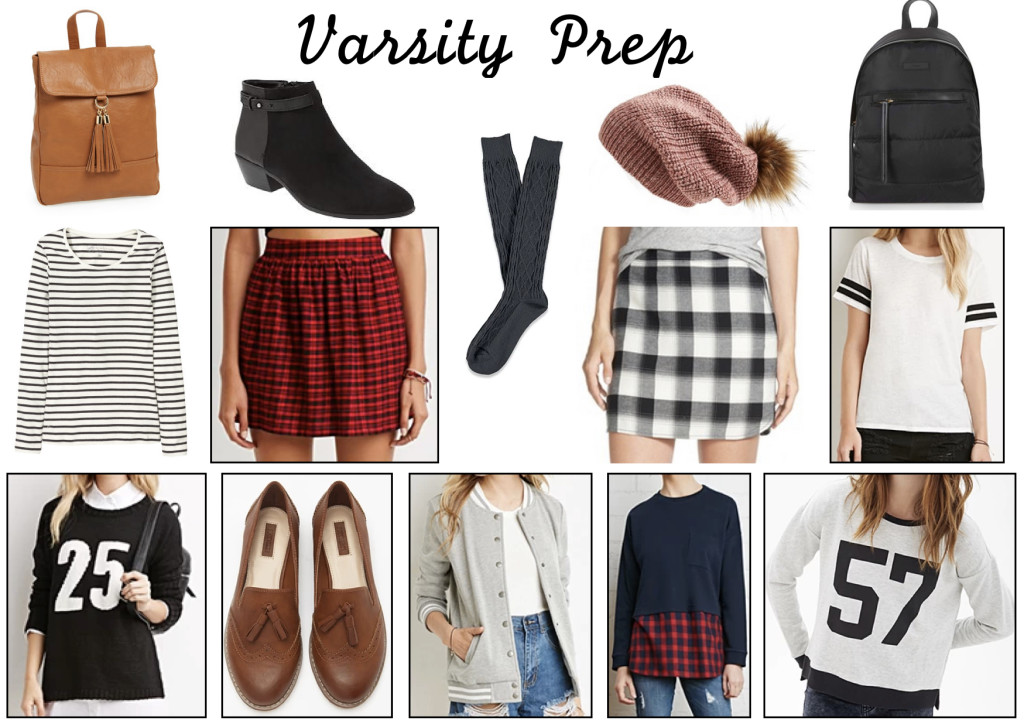 shop the varsity trend:
Mini Backpack ($45) / Black Ankle Boots ($36) /Knee-High Socks ($4) / Pom Pom Beanie ($58) / Nylon Backpack ($52) / Striped Tee ($9) / Tartan Flared Skirt ($13) / Plaid Miniskirt ($48) / Varsity Tee ($9) / "25" Graphic Sweater ($20) / Tasseled Loafers ($25) / Varsity Bomber ($23) / Layered Plaid Sweatshirt ($20) / "57" Graphic Sweatshirt ($20)