Is your closet stocked with 2015's latest swim trends? The official start to summer is less than a week away and it's time to get your closet in poolside shape!
This year's swim trends are so fun! There's a ton of monokinis for those of you wanting a little more coverage, lots of colorblocking for the sporty girls, scallops and crochet for the girly girls and stripes and prints for the bold girls out there. As you can tell from my top picks featured below, I am really digging monokinis and one pieces. My absolute favorites are the Pink Scalloped Swimsuit and the Striped Swimsuit, which are a bargain at only $40 each!
At the start of each swim season, I like to buy one new swimsuit and maybe a new bikini top or bottom. I love to mix and match my bikinis. By buying just one new piece, I can pair it with some of my solid, polka dot or even printed bikinis. Bikini mix and match is so popular these days that almost anything goes! And it's the best way to get the most for your money this swim season. Just don't forget, versatility is key! Enjoy my top swim picks below and share your favorites of the season in the comments!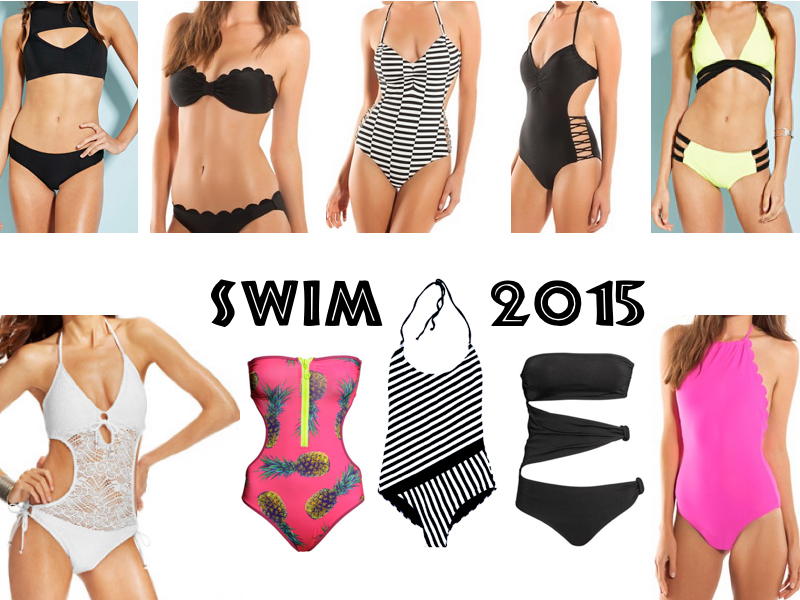 shop 2015's swim trends:
Cut-Out Bikini Separates ($13 each) / Scalloped Bikini Top ($22) / Striped Monokini ($40) / Side Braided Monokini ($40) / Strappy Colorblock Bikini Separates ($13 each) / Crochet Monokini ($59) / Pineapple Swimsuit ($35) / Striped Swimsuit ($40) / Side Knot Swimsuit ($25) / Pink Scalloped Swimsuit ($40)